Every year we receive sponsorship requests from riders all over the world!
InnTeck-USA is looking for only those riders who excel both on and off the track. Those seeking to represent InnTeck-USA/ SKF should possess professionalism and a positive attitude.
Rider Support Qualification:
Becoming a Supported Rider for InnTeck/ SKF takes hard work, determination and results. We are always looking for quality riders who are willing to go the extra mile. Riders and teams like Cody Webb of FactoryONE Sherco, Johnny Campbell of JCR Honda, and Mason Ottersberg of DC Yamaha have used and continue to use SKF and Innteck products to perform at their absolute best.
InnTeck-USA/ SKF looks for the BEST!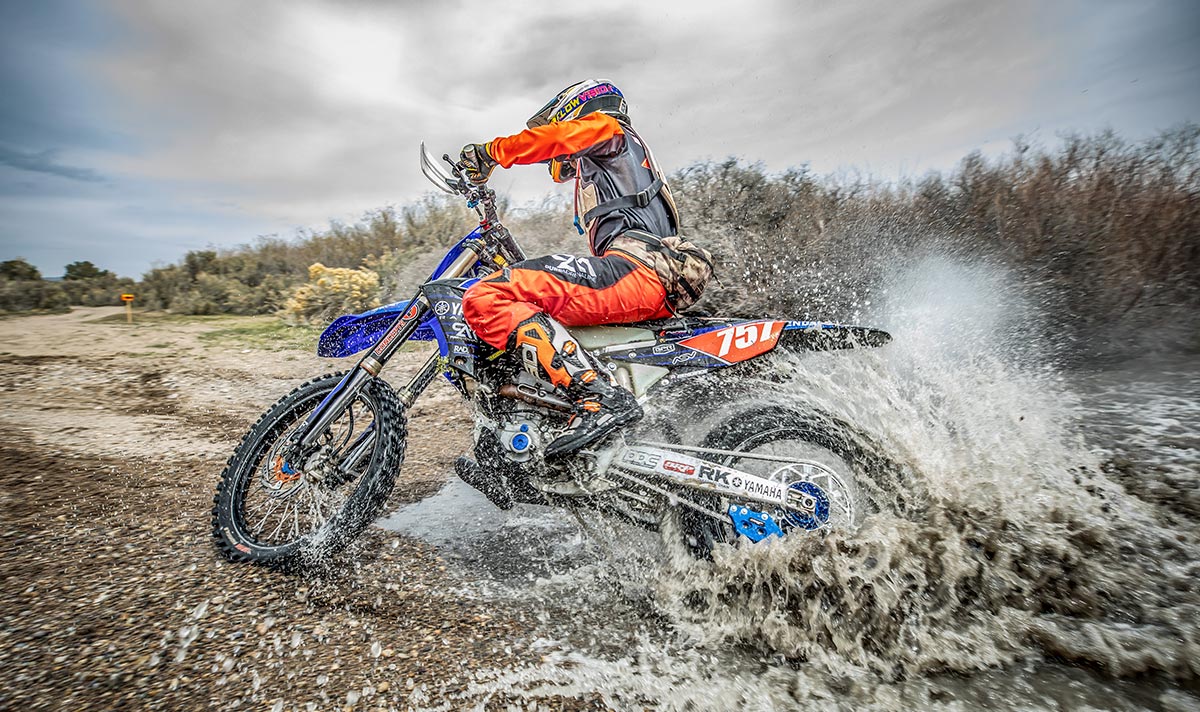 Riders must compete at events such as Professional AMA Supercross, AMA Motocross and Professional Offroad Race, Loretta's, ISDE, and WORCS to name a few. Amateur Support is also available. Riders are expected to deliver the same results one would expect from a national amateur champion.
Qualified applicants will be provided with individual support from the InnTeck and SKF team. The InnTeck/ SKF team is committed to helping riders achieve goals and being helpful in every way possible; from fulfilling the rider's needs when it comes to quality products to providing technical and moral support at events.
PLEASE SEND THE FOLLOWING:
Action Photos
Head Shot – taken recently (school photo is acceptable)
Resume or copy of recent report card (if applicable)
Letters of Recommendation (Employer, teachers / coaches, etc.)
Requests for Sponsorship should be submitted to [email protected] or sent by mail to:
InnTeck-USA
208 North Maple Grove – Boise, Idaho 83704
ATTN: James Richards
Good luck! We hope to hear from you soon!
Extremely Durable
Worth the extra money
THE BEST
Skf Seals are the best seal you can buy, they do wonders for WP seal stiction woes
Sticition Eliminator
Using SKF seals takes one component out of the equation when dialing in your suspension. Slippery when wet, dry, or whatever
Quality
You get what you pay for
Real Good Stuff
Fits perfect, and so far working good
Excellent Product
I have in the past been using Pivot works fork seals. I have just installed these SKF. They are about double the price but they seem much better.
Excellent Quality
These fork seals are well worth the little bit of extra money you will pay for them. They are just as easy to install as the others, and last way longer than the cheap ones you can buy. No problems with stiction or anything as far as performance of the forks goes.
Will SKF Seals increase life of forks?
Yes – SKF seals will increase fork seal life and are designed to improve overall suspension performance.
CAN I PURCHASE SFK PRODUCTS ON LINE?
Yes – However, we recommend that you purchase your product through an authorized dealer. Please see our dealer locator to find the dealer nearest you or contact InnTeck directly for assistance. (866) 252-8772
Compatibility and Fitment ? What size do I need
We have developed a filter to help you find the products that will properly fit your machine. Please go to the product page and select proper filters on left to help find the products you want. If you want additional assistance, please contact your local dealer or our customer support department at (866) 252-8772
Are SKF Seals the OEM on any bike brands?
Yes – SKF fork seals are used on all KTM off-road motorcycles.
What motorcycle brands can use SKF products?
SKF fork seals are compatible with many motorcycle brands including but not limited to: YAMAHA, HONDA, SUZUKI, KAWASAKI, KTM, GAS GAS, HUSQVARNA, BMW, TRIUMPH, MONTESA, BETA, DUCATI, APRILIA, POLINI, LEM, SHERCO, TM, SCORPA, FANTIC, MV AUGUSTA, MV… Please use the product filter to find the correct part for the make, model and year of machine you want parts for.