MOUSSE BALLS MR.WOLF REAR 90/100-16″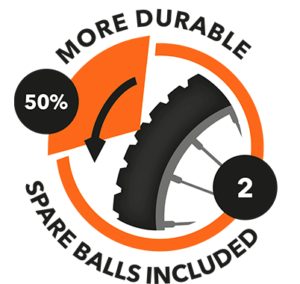 MrWolf's MousseBalls are the link between versatility of an inner tube and anti-puncture features and performance of a traditional mousse. Thanks to the innovative and patented sector structure it will be possible to completely customize the wheel hardness according to the terrain condition and the rider preferences, without renounce the reliability and feeling of a mousse. MrWolf's MousseBalls are perfectly suitable for any type of tire, offering, a wide range of customization and an extremely easier assembly compared to a traditional mousse.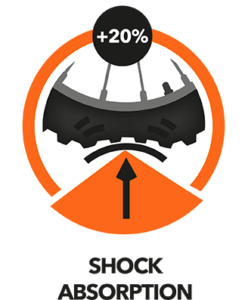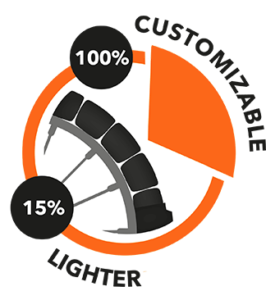 MrWolf's MousseBalls are created to meet the needs of amateurs and PRO riders. The amateurs will find a mousse with a much longer duration, able to be regenerated over time using the two extra "balls" contained in the package. The Rider will be able to have a ready-to-use mousse from the very first minute with an optimal performance in any type of terrain or condition. MousseBalls is also a technology synonymous with absolute reliability: thanks to the patented sector structure and the higher surface / volume ratio, operating temperatures can drop up to 33%. Furthermore, the complete absence of vibrations reduces overheating due to hysteresis, increasing the feeling and versatility of use. The MousseBalls have been tested in all conditions of use: from Cross to Enduro, from Rally to Maxi-Enduro.